By Heatblur Simulations for DCS World™
The Legend Returns
Welcome to the DCS F-4E Phantom II by Heatblur Simulations. Built upon countless hours of intense development and research work, our recreation of the F-4 Phantom is the most in-depth recreation of this legendary aircraft ever made. Climb into the cockpit of the beast and announce yourself with thunder, as you experience the thrill of riding a primeval spirit.
Ghost and Thunder
The Heatblur Simulations F-4E Phantom II is the culmination of over 2 years of intense development, preceded by countless hours of research and built with our next-gen technology that brings many new features, leaning on all the know-how gained from our previous modules. DCS: F-4 represents some of the most immersive cold war fighter jet simulation available. Climb into the cockpit of this beast and announce yourself with thunder, as you experience the thrill of riding a primeval spirit.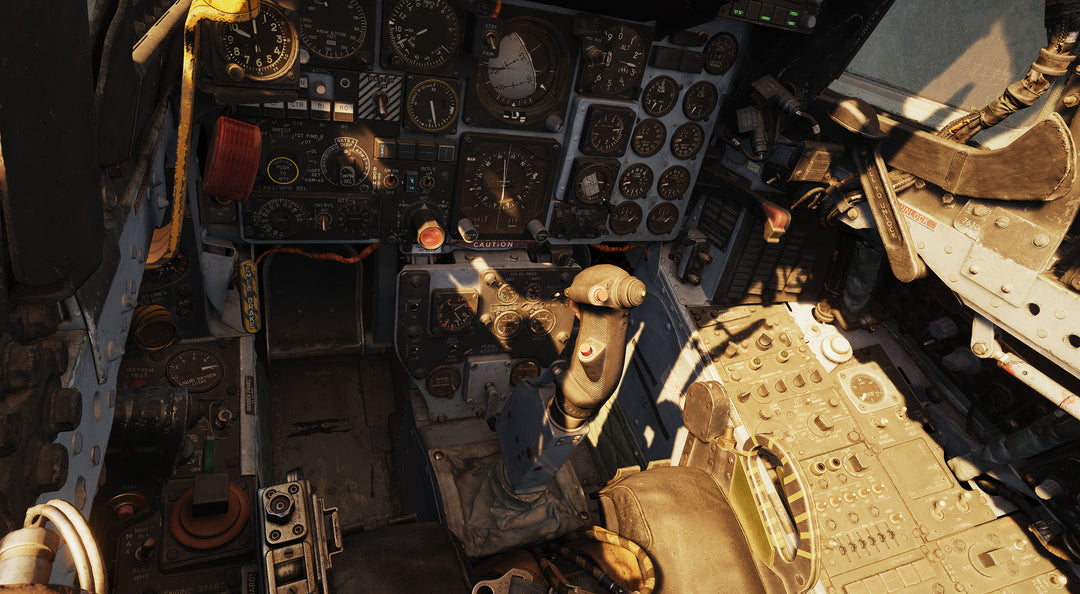 Phabulous Phantom
DCS: F-4 includes, and models, both the DMAS and non-DMAS equipped F-4E Phantom II variants using the powerful J-79 engines. It utilizes our next-gen components based simulation framework - the aircraft is simulated as a connection of thousands of individual components. From an instrument needle to control surfaces, each component influences the state of the aircraft and even comes with its own wear and tear. Enjoy in depth fluids and electric simulations, a dynamic flight model and many new "firsts" in DCS, when flying and fighting in the F-4!  
the Guy in the Back
With the DCS F-4 we are introducing JESTER 2.0 - a completely rebuilt and redesigned JESTER AI to help you as your WSO, with improved and updated intelligence, a new interface and new immersive features, like pro-actively asking you questions depending on the situation - changing his behavior based on your answers. Teamwork is key in the Phantom. With JESTER 2.0 you will be able to not only enjoy this multiseat fighter in multiplayer with a friend, but also in singleplayer on your own.  
What to expect from the pre-order
Below you will find the 4 different versions available to pre-order.
*Physical Items such as shirts and vinyls will ship by end of February 2024
The DCS F-4E Phantom II is slated to release into Early Access Winter 2023/2024. As we approach completion of the project, we will publish a more precise date, and we will keep you informed about the state of development all up to and throughout release.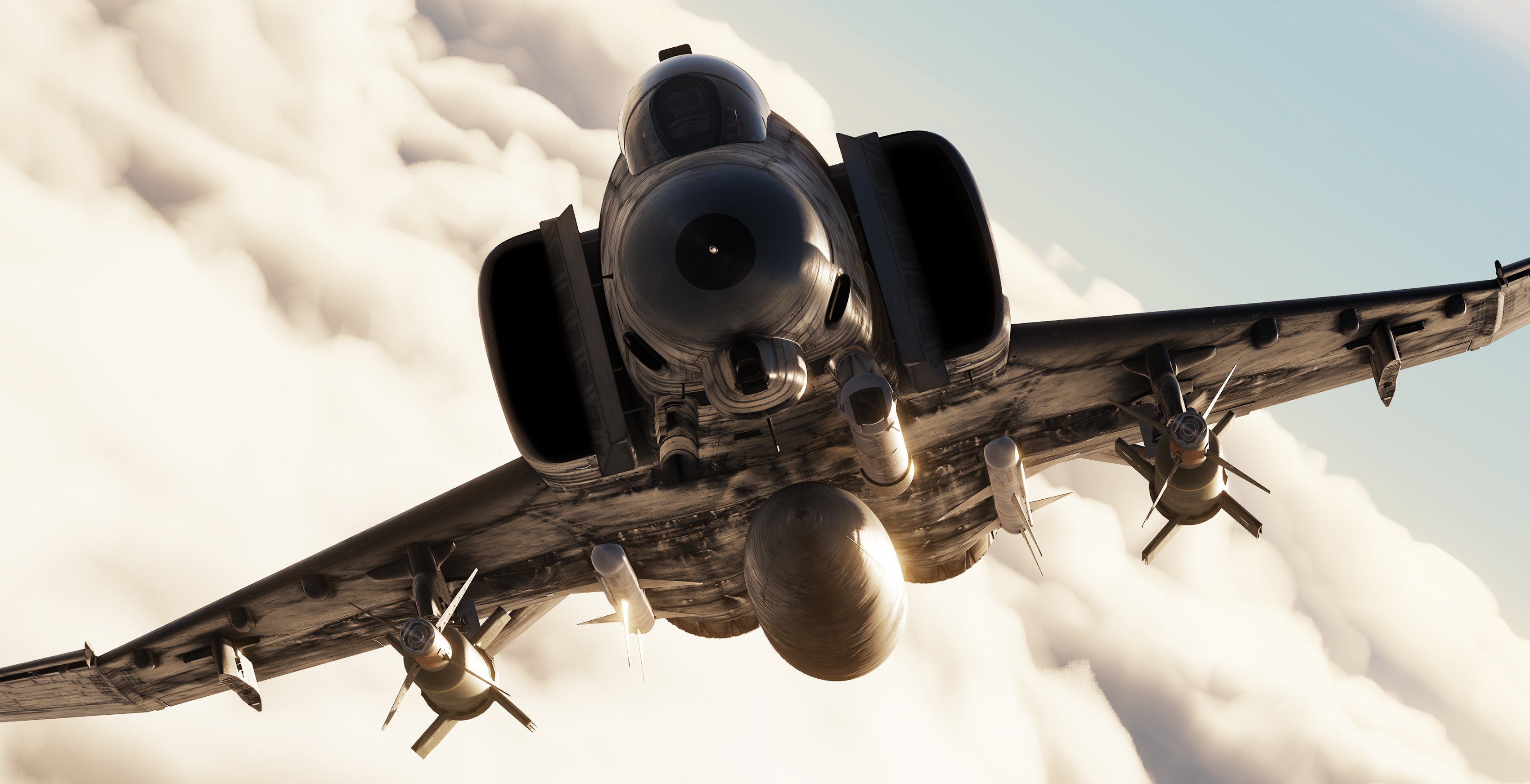 Lone WOLf
FOR THOSE WHO ONLY WANT 1 LICENSE.
CREW PACK
INCLUDES 2 LICENSES IF YOU HAVE SOMEONE SPECIAL TO FLY WITH YOU.
THIS PACK INCLUDES 2 STANDALONE LICENSES AT A DISCOUNTED PRICE
Vinyls
of ghosts and thunder
The F-4E original soundtrack "Of Ghosts and Thunder" by Meteor is available now for a limited time only.
MOre details
defender of the fleet
Originally released as a pre-order alongside the DCS: F-14 Tomcat module and now back for another limited run!
more details